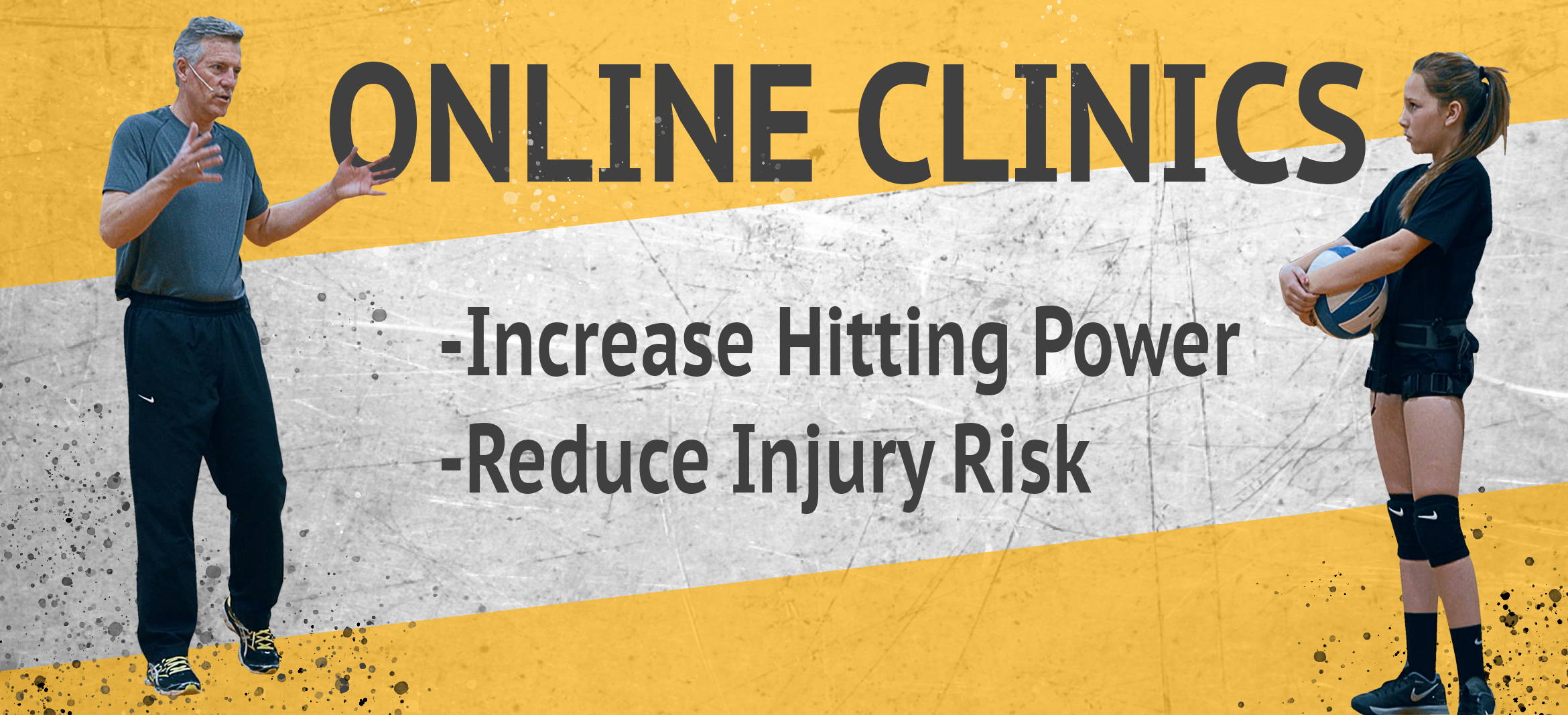 Powercore 360's Online Volleyball Clinics
- Come for the Training, Leave with the Skills, Equipment & Program for Future Success -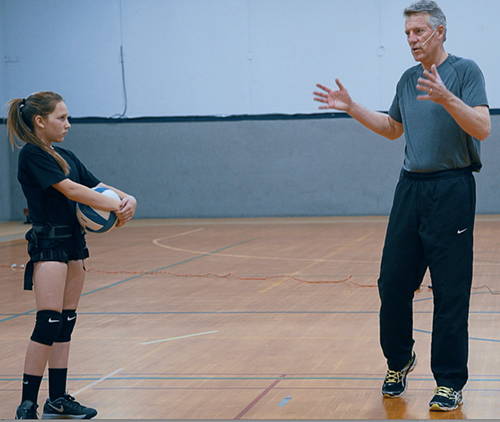 Personalized Training
$200 Value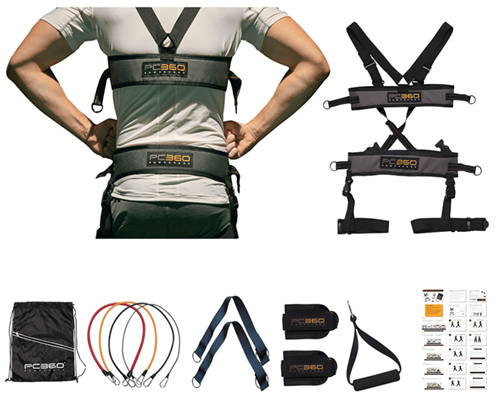 Our Patented Training System
$199 Value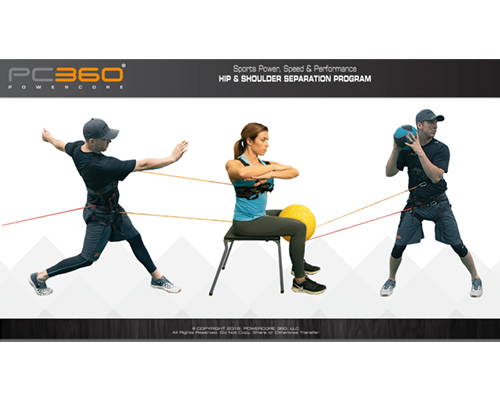 A Take Home Program
$29.99 Value
Why Attend An Online Clinic?
We want to give athletes, who may not be able to attend one of our in-person clinics, the opportunity to still be able to get our one of a kind training. We take the same approaches we use with our in-person clinics and apply them to our online clinics to help the athlete learn to hit harder and safer, at home. We are able to offer these online clinics for a considerably more cost efficient price, saving you time and money but still providing unparalleled training and information.
Tara Mueller, talks about the Power Hitting Clinic.
Clinic Instructors:
1) Jim Miret, Former USA Youth National Team Head Coach and Front Range Volleyball Club Head Coach.
2) Billy Glisan, Founder & Developer Powercore 360; has trained 1000's of youth to professional athletes.
Other coaches to be announced soon!
Video Highlights Below from PREVIOUS ClinicS
Clinic Results (nov. 10/11th)
On average, all athletes improved their hitting velocity by 6.0 mph at the clinic, an 19.7% improvement.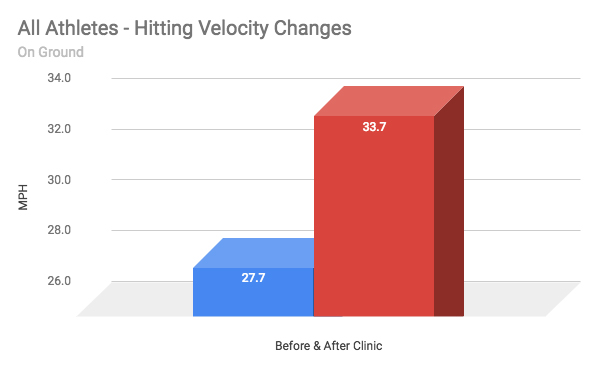 Parent Reviews
I can't rave enough about the improvements our daughter made in the 2 days of this program. I think it has made her excited to start working harder on training her body to do what it needs without needing to think about it. Thank you and all of the coaches, for everything you taught her (and me) this weekend!
By getting the parents involved, I believe you helped the athletes become more vested in the program. I know for myself that helped me really understand the mechanics of the program so that I can give her meaningful pointers and guidance. I believe the videos of the athletes doing the mechanics correctly really help them visualize what they needed to do. The videos the athletes' actual performance and progression I believe gave them a visual of what they were doing wrong and right. I also thought the results and feedback reports were very helpful as well. Overall it was absolutely an excellent program and I highly recommend it. I believe it has made her more confident in her abilities and hitting. I look forward to implementing the program at home with your equipment and training plan as I believe it will truly help her gain the confidence and skills to have an awesome upcoming club season.
ATHLETE REVIEWS
I really enjoyed the program. The training was great and I got a ton of new information and I really learned how to hit! I learned the mechanics and how the break down of each part of the hit. I do wish it was longer, but it is a great overall program.
Ready to Hit Harder?
Register Below
What: This online clinic is focused on increasing arm speed (hitting power and ball speed).
Where: ...........
When: ............
Who: The first ........ players to register
Cost: $579 per athlete, includes: the 1) the Clinic & Professional Instruction, 2) the Powercore 360 Advanced Training System, 3) a 30-Day Written Power Hitting Program.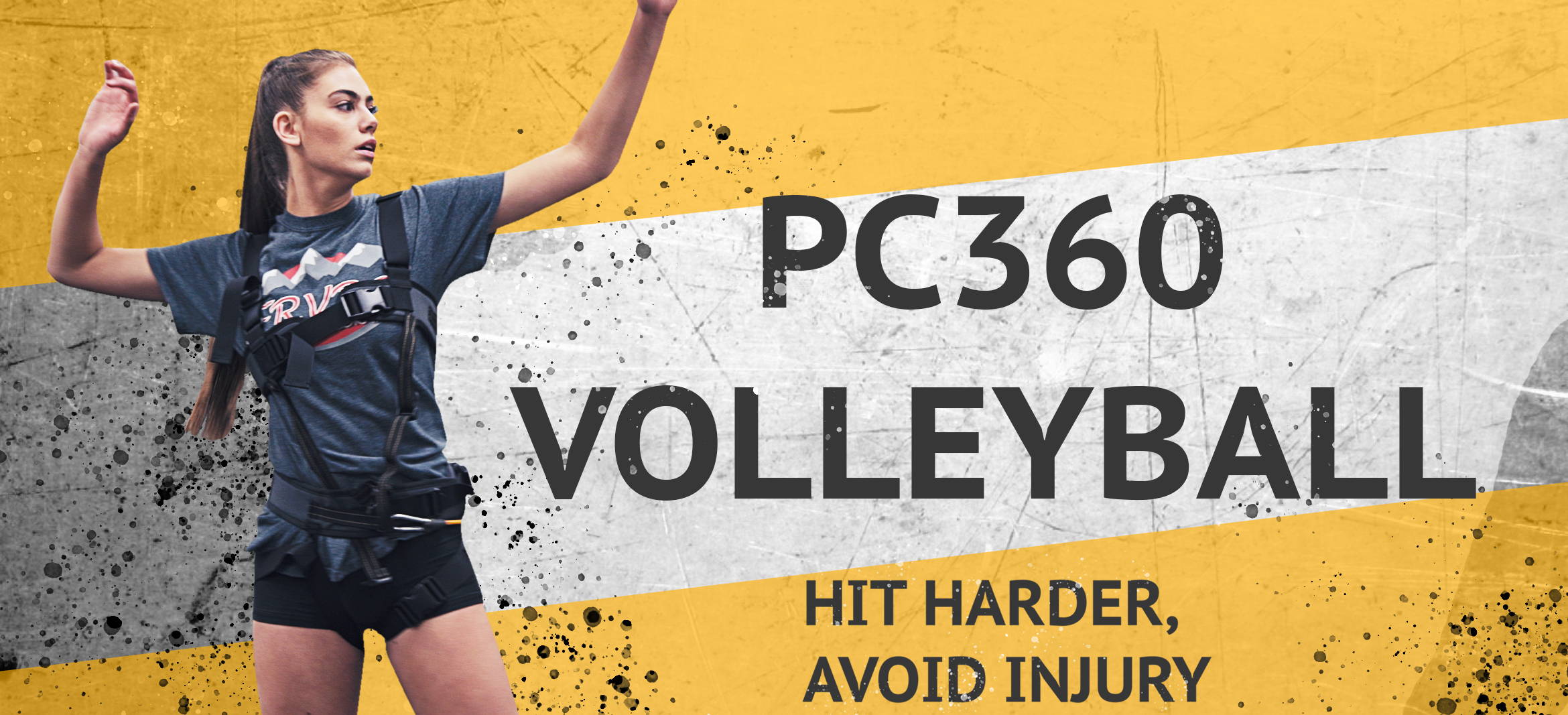 Can't attend a Powercore 360 Online Hitting Clinic?
- Get our product and program and train at home -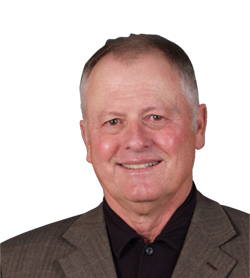 Terry Pettit
Hall of Fame NCAA Head Coach
"The Powercore 360 is the the best tool I know of for teaching an athlete how to feel the optimal sequence for generating the power to serve or spike a volleyball!"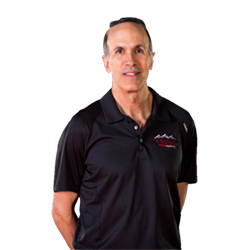 Jim Miret
Head Coach Front Ranger Volleyball Club
& Former Junior National Team Coach
"We use the Powercore 360 to help develop proper hitting mechanics and increase power. Its an invaluable tool for our players of all ages!"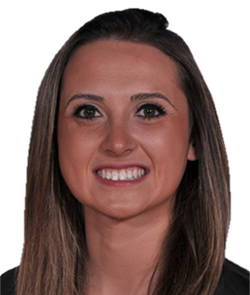 Nicole Edelman
Pro Volleyball Player
"My work with Powercore 360 benefitted me through injury rehabilitation, injury prevention, core strengthen and awareness, which was implemented specifically to volleyball skills such as hitting, serving and setting!"