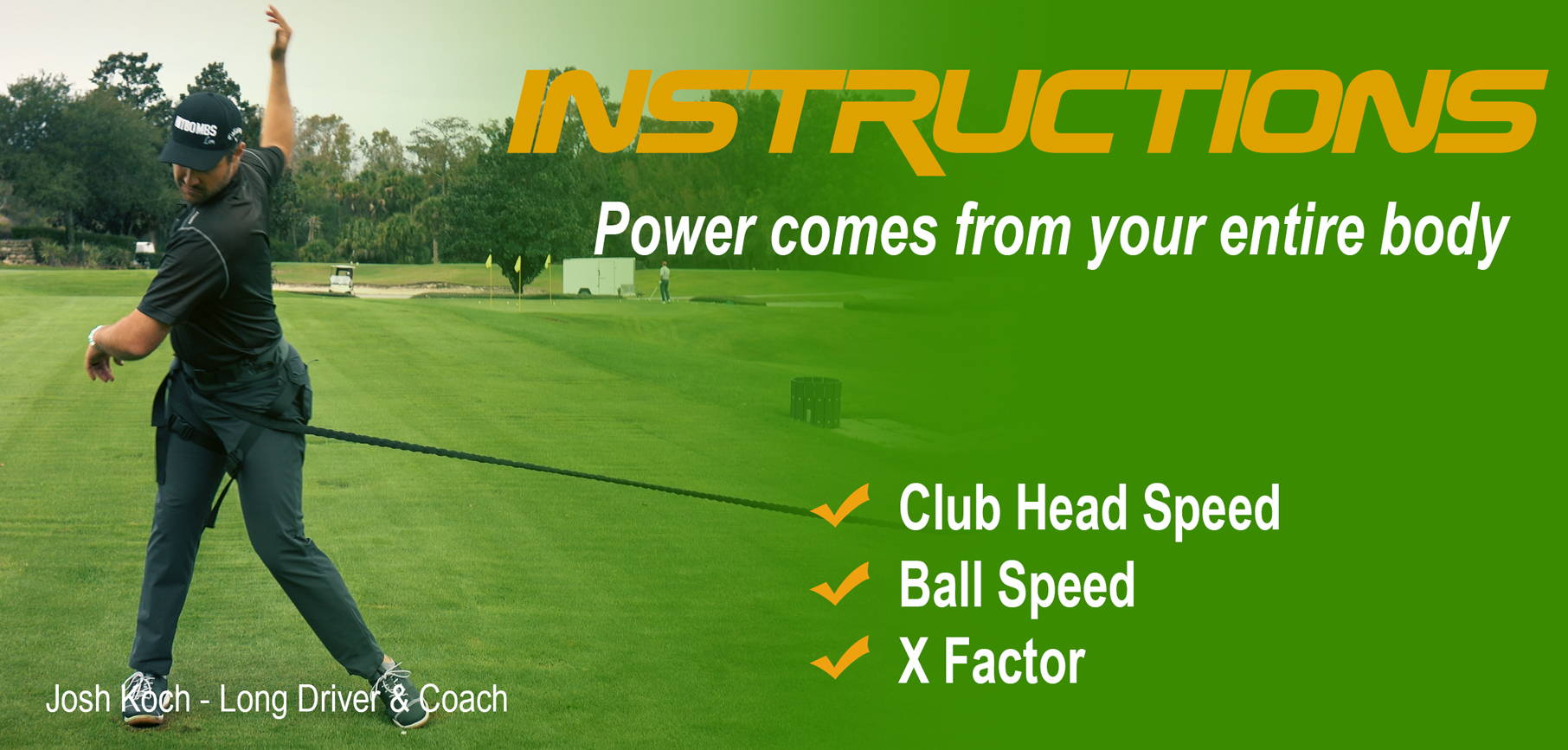 How to Use Powercore 360 for Power Hitting
Long Driver & PGA Teaching Pro Josh Koch - Talks PC360
Josh has performed at numerous long drive competitions and trains long drive competitors and other golfers - to hit the ball consistently further. Josh trains himself and his clients with Powercore 360. In this video, Josh talks about:
Golf Rotation

Hip Turn

Hip Mobility

Hip & Shoulder Separation

How To Increase Golf X-Factor

Overspeed Training
How to:
Put Product On

Connect Accessories
Wall Chart (Ships with Training Systems)
Drill #1 - Shoulder Turn Right
Drill #2 - Shoulder Turn Left
Drill #3 - Hip Load Backswing
Drill #4 - Hip Clear Downswing
Drill #5 - Resisted Right Hip Turn
Drill #6 - Over Speed Training
We offer digital downloadable programs to train improved:
Rotational Power

Club Head Speed

Ball Speed

X-Factor
Most of our programs are designed to be used with our PC360 training products. We also offer a couple programs that use training equipment found in most gyms or fitness training facilities.
Work with our PC360 Master Golf Coaches
We have worked with hundreds of athletes all over the country from the comfort of their own home or from a gym or training facility. Working online, you can improve:
Body Turn Swing Mechanics

Club Head Speed

X-Factor

Shoulder & Hip Turn Mobility & Stability

Core Strength

Post-Rehab Training & Injury Prevention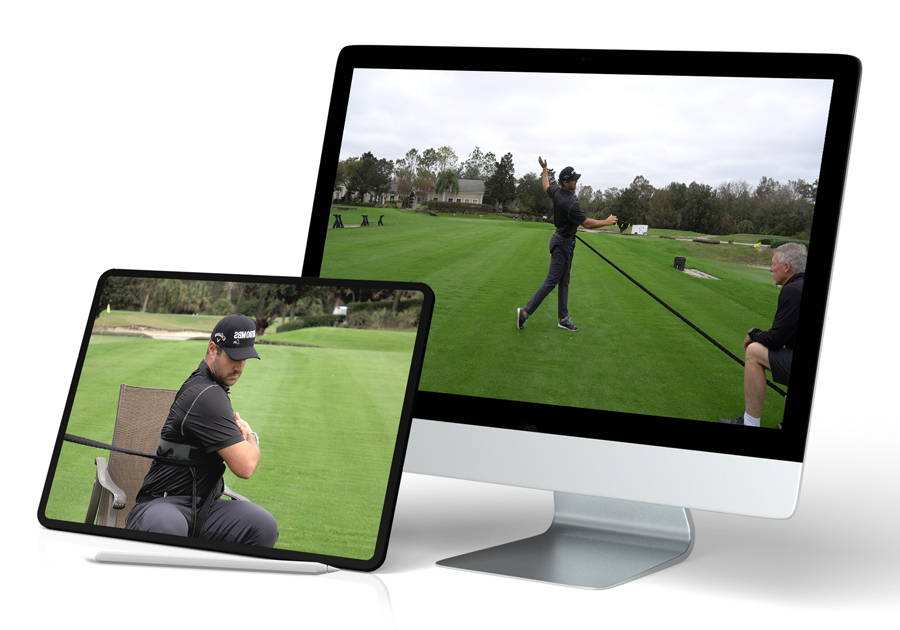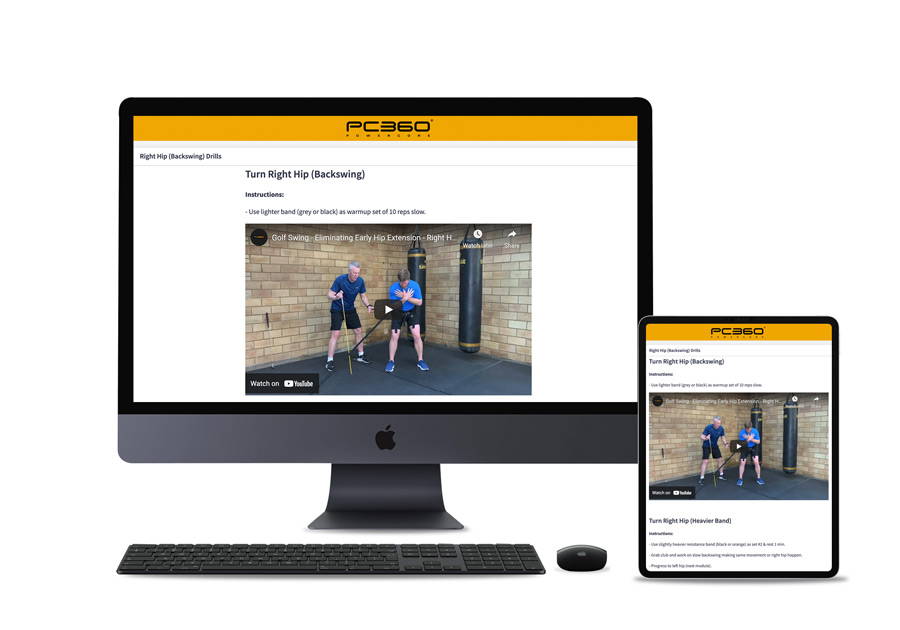 Digital Courses: for Golf, Baseball, Football, Volleyball, Softball, Tennis, MMA and other Rotational Sports

FREE Access to all Digital Programs: Downloadable versions of all our PC360 Programs

Live Weekly Q&A with PC360 Master Coaches: Get Tips and Training Help with PC360 Founder Billy Glisan and other PC360 Master Coaches

FREE Access to PC360 Facebook Community: Ask Questions or Get Training Tips from other Powercore 360 Community Members

Exclusive Offers: Our Products are Always on Sale for PC360 Members
Hands-On Clinic Experience
20-30 Athletes Maximum per Session

Immediate Improvements in Body Torque & Speed

Increased Confidence

Learn to Use PC360 Training Systems

Slow Motion Video Analysis

Training Plan Development