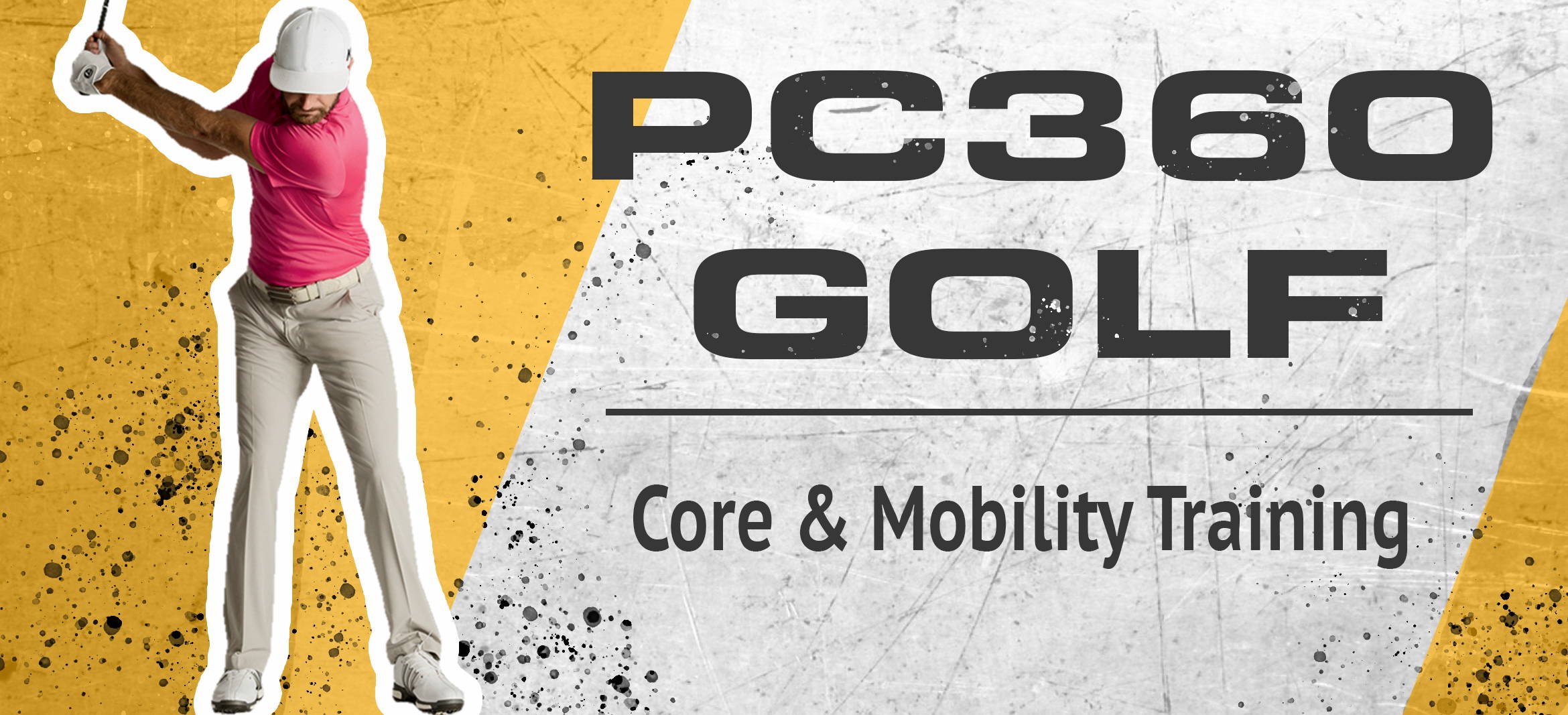 1 week FREE

live, online training to the first 5 registered individuals
- use code "1weekfree" at checkout -
Golf Performance Training
Optimize Your Body & Create Effortless PowerTM
Tour pros have swing coaches, physical therapists, strength trainers to get their body's ready for consistent high-performance golf competition.
Many amateur golfers are trying to swing and play like the pros to improve their swing and shot consistency, control & distance. Most amateurs' inconsistency issues, lies in their body's physical inability to perform the movements of the modern golf swing. They simply cannot turn their hips & shoulders and they lack golf-specific core strength.
PC360's Golf Performance Training will quickly:
Make it easier to turn your hips & shoulders

Teach you how to move and turn your hips to sequence the down-swing

Increase your power & distance using your core and the big muscles

Reduce the stress on the lower back, decreasing discomfort & back pain

Help reduce your body and hence shot variability (shot dispersion)

Improve your swing confidence
Starts Tuesday April 16th, 2019
This LIVE 30-minute on-line program will be facilitated Billy Glisan, on Tuesdays & Thursdays mornings (9:00-9:30 am mountain time) using your ipad, laptop, computer or other device. A good high-speed wifi signal is required. (Further information will be sent to registered golfers).
Instructor - Billy Glisan
Billy Glisan is PC360's founder. He's an exercise physiologist, certified strength & conditioning coach, avid golfer and former long-drive participant. He's TPI Level 1 Golf Certified and was the National Director of Training for the Nation's Largest Spine Care Center. He has trained 1000's of elite athletes and worked with former PGA & LPGA tour professionals, including the World Long Drive Champion.
Billy will guide you through golf-specific exercises to quickly improve your turn and ultimately your golf swing performance.
Cost & Registration
First two online sessions are FREE when you use "1weekfree" coupon code at checkout. Includes 2 sessions for FREE. $99 a month (eight 30 minute sessions per month) after your first two FREE sessions.