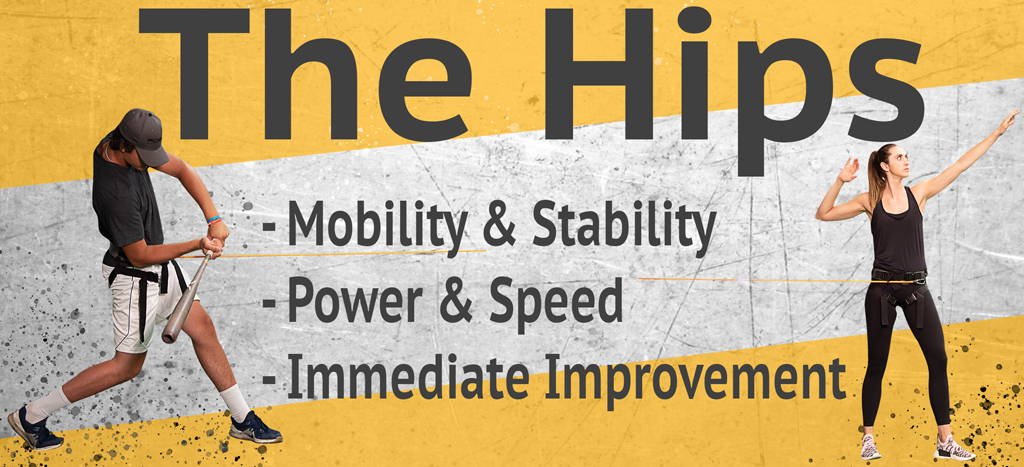 The Fastest Way to Load & Train the Hips
to
Improve Sports Performance
Scroll thru videos above...
Clinic Format:
1) Training Professionals - (physicians, physical therapists, athletic trainers, chiropractors, strength & conditioning coaches, coaches, instructors, fitness trainers) - If you treat, rehabilitate or train athletes to run, jump, hit, throw or kick harder you'll learn how to immediately improve the mobility, stability, strength, power and speed of the hips and pelvis to increase the athlete's ability to develop greater power and speed in their sport's movements.
Clinic overview:
8:00 am - 12:00 noon
The hips are a key power source for sports performance and injury prevention. While training professionals understand this, there are better, faster ways to load and move the hips to create power & speed in athletic movements.
This hands-on clinic will provide new methods of teaching and training athletes how to: 1) open the hips up, 2) engage & control the movement of the hips, and 3) establish new movement patterns more rapidly, so an athlete can immediately improve their sports performance.
What You'll be able to apply on monday
Training Topics:
New, fast techniques to mobilize, stabilize and load the hips in numerous planes of motion.

How to reduce the amount of sets, reps & time to improve power & speed faster.

Faster ways to teach & establish new loading & movement patterns for the hips.

How to use design more effective plyometric exercises that increase power & speed while reducing injury risk.

How to strengthen the hips and build sports skills at the same time.
Clinic Staff:
1) Billy Glisan , Founder & Developer Powercore 360; has trained 1000's of youth to professional athletes in a wide variety of sports.
2) Gina Fick , Manual therapist, clinical Instructor for Regis University School of Physical Therapy, with over 20 years of clinical experience who trains high level athletes .
3) Karim Abdel Wahab , Abdel Wahab has Represented Egypt as a Team Coach at the 2010 African Championships, 2011 World Outdoor Championships, 2012 World Indoor Championships, 2012 Summer Olympics in London and at the 2016 Summer Olympics in Rio de Janeiro .
Ready to Get the Hips Immediately Activated, More Powerful & Faster?
Register Below
Where: Front Range Volleyball Club, 8480 Uptown Drive, Suite 100, Englewood, Colorado, 80112
When: September 29th, 2018
Training Professionals - 8:00 am - 12:00 noon
Cost: $69 per training professional
Further Information: Billy Glisan (970) 556-0435 or info@powercore360.com
Deadline: September 22, 2018
TESTIMONIALS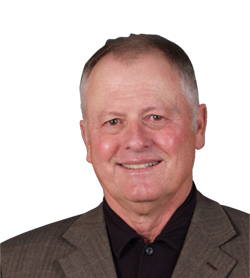 Terry Pettit
Hall of Fame NCAA Head Coach
"The Powercore 360 is the the best tool I know of for teaching an athlete how to feel the optimal sequence for generating the power to serve or spike a volleyball!"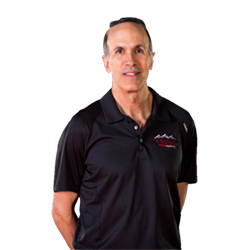 Jim Miret
Head Coach Front Range Volleyball Club
& Former Junior National Team Coach
"We use the Powercore 360 to help develop proper hitting mechanics and increase power. Its an invaluable tool for our players of all ages!"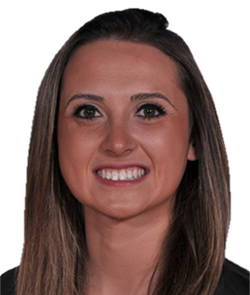 Nicole Edelman
Pro Volleyball Player
"My work with Powercore 360 benefitted me through injury rehabilitation, injury prevention, core strengthen and awareness, which was implemented specifically to volleyball skills such as hitting, serving and setting!"