Only 4 Spots Left!!!! Register ASAP To Hold A Spot
Golf Distance &
Club Head Speed Masterclass

8-Week Step-by-Step Golf Distance & Club Head Speed Masterclass!
TRAINING FOR GOLFERS....
8-Week Step-by-Step Golf Distance & Club Head Speed Masterclass!
Work with Billy Glisan LIVE via ZOOM group training session 2x/week

Train in PC360 Full Body Training System

Weekly swing analysis & specific recommendations for improvements

8-week golf-specific conditioning program to increase swing, stability, speed & power

Exercise feedback 2-3x/week

Improve core strength & stability, hip and spine mobility, and ease of shoulder turn

Reduce spine health & function while reducing back pain related to golf swing

Increase club head speed

Hit the ball further & straighter

Improve your swing consistency

Play 18 holes without losing your swing
Darren H. - Former Teaching Professional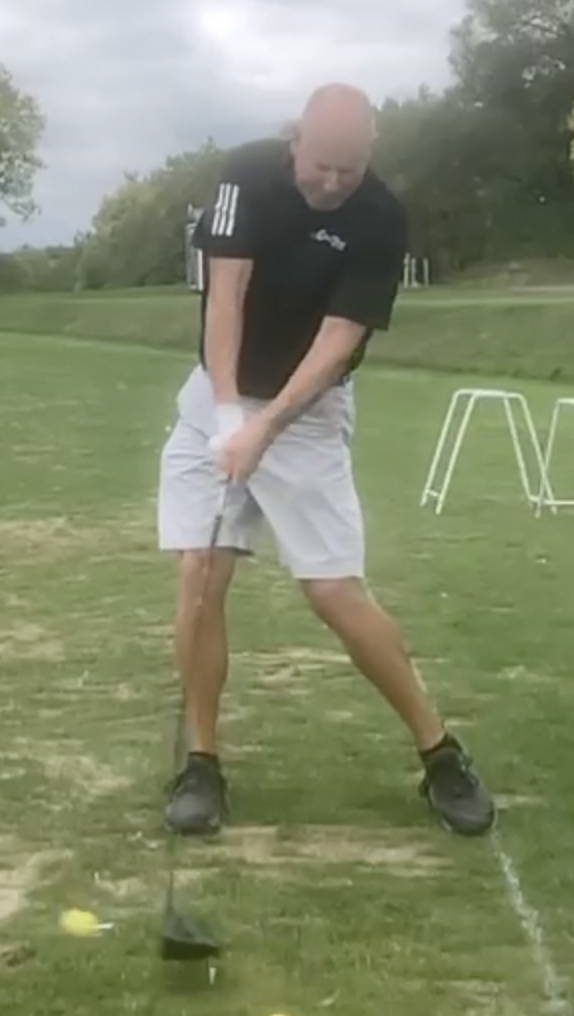 Billy
I would like to say THANK YOU for everything the last few weeks. I thought the class was outstanding. I learned so much over the past few weeks. I have made great strides. I would really be interested in continuing to learn more. Last year I spent $2,000 - $2,500 for roughly 20 on golf lessons and made no progress...
Hey Billy,

Obviously, I garnered some real value from this program.

It's really a 5/5 program for me. All praise on my end. I was very grateful for your keen attention and sincere efforts, it really helped me improve in this short period of time. I'm looking forward to carrying this momentum forward.
Those extra exercises are what made the difference for me, no doubt.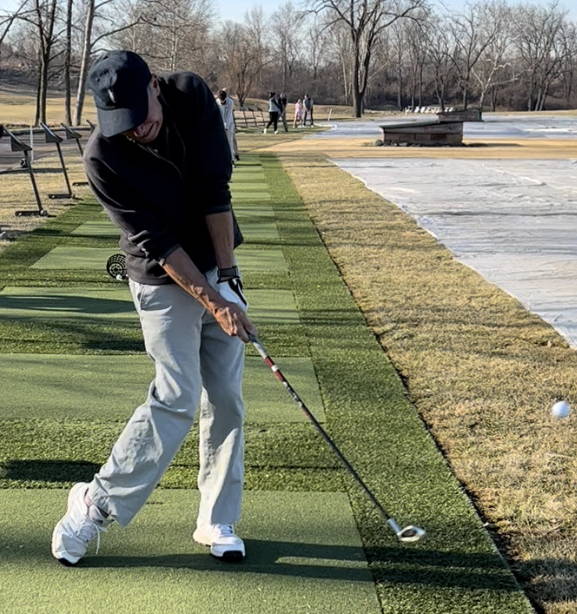 Billy
The program provided insights that I hadn't found elsewhere: the A-frame dynamic posture, the feel for ground force activation, the focus on stability, the external hip rotation that solved my issue of pivoting off the right side, and the sit-down move all added a much appreciated golf curriculum to the Power Core system I've had for five years.
The data from my PRGR launch monitor showed a definitive gain in hitting distance — 10 to 15 yards with driver.
My ball striking improved especially noted when hips cleared — ease of swing vs. arm-swing reliance — and clearly higher trajectory.
I clearly value the equipment and the lessons — and at 72 years of age welcome the opportunity to continue.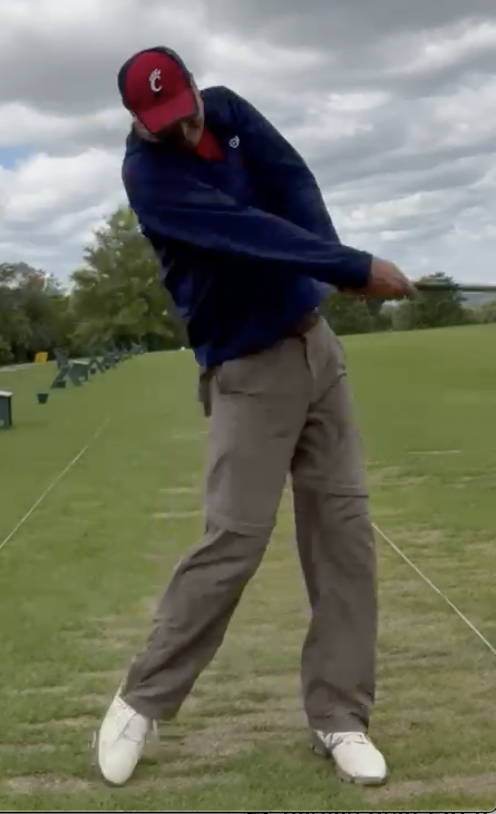 Hi Billy,
I think the course is great. I like the bands and the movements they train + specific strength they build.
I like learning about proper weight shift to feet/parts of feet + lower body half other movements.
I appreciate your feedback on how to do the exercises… I was doing many of them incorrectly until you gave me personal feedback and now I get it.
I especially appreciated the assessment of my swing… too much secondary bend with irons + huge sway on downswing and need to strongly/quickly straighten left leg. In the past I have watched a video of my own swing and I did not perceive these issues that are now so clear to me after your analysis.
I believe I have already made progress on both issues. For the secondary bend issue – you were right -- to get rid of this totally would be too big of a change, but I was able to reduce the angle about in half without much problem so that is underway and working.
I can feel it working and I believe contact + distance have improved already.  
At one time I was a 2 handicap and during most of my adult life I was 6-8. Now I am a 13 which kills me… caused by age and swing flaws that have creeped in I think. I have done a fair amount of lessons over the years. I think what you have provided is perhaps the best… major issues identified quickly, training of movements and muscles, good suggestions on how to overcome issues and incorporate movements.
My history of lessons etc… seems like more emphasis on upper body…your approach of emphasizing lower body at beginning and building a foundation is different and good.
Former LPGA Tour EVENT Winner
Excited to learn how? Lets Get In To It!!!!
GET BETTER, FASTER!
Our training methods & equipment will improve your body's ability to swing the club and hit the ball further and more consistently in just a few weeks.
Your back & spine will never feel better and will better tolerate the golf swing and the increased club head speed you will build.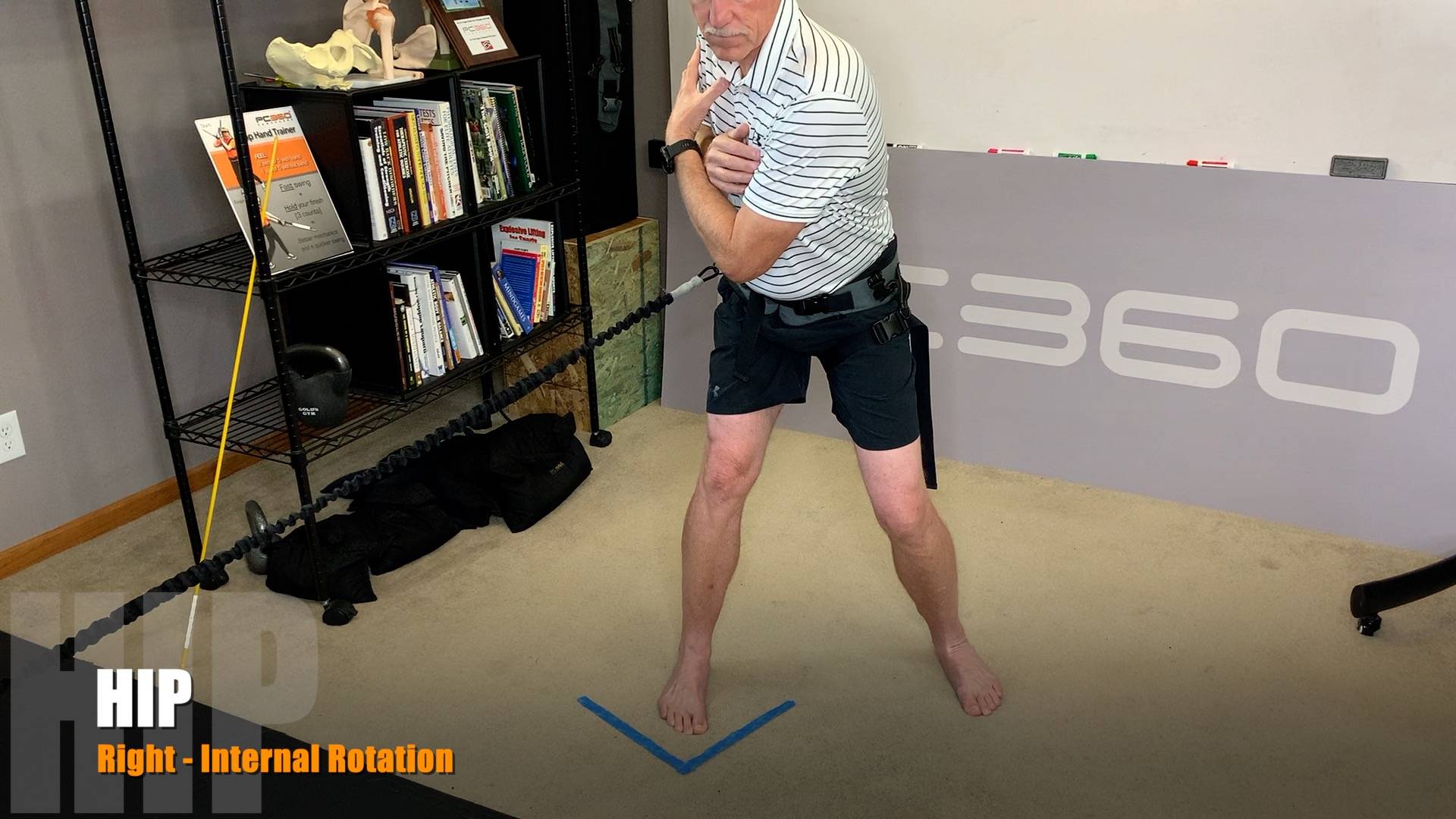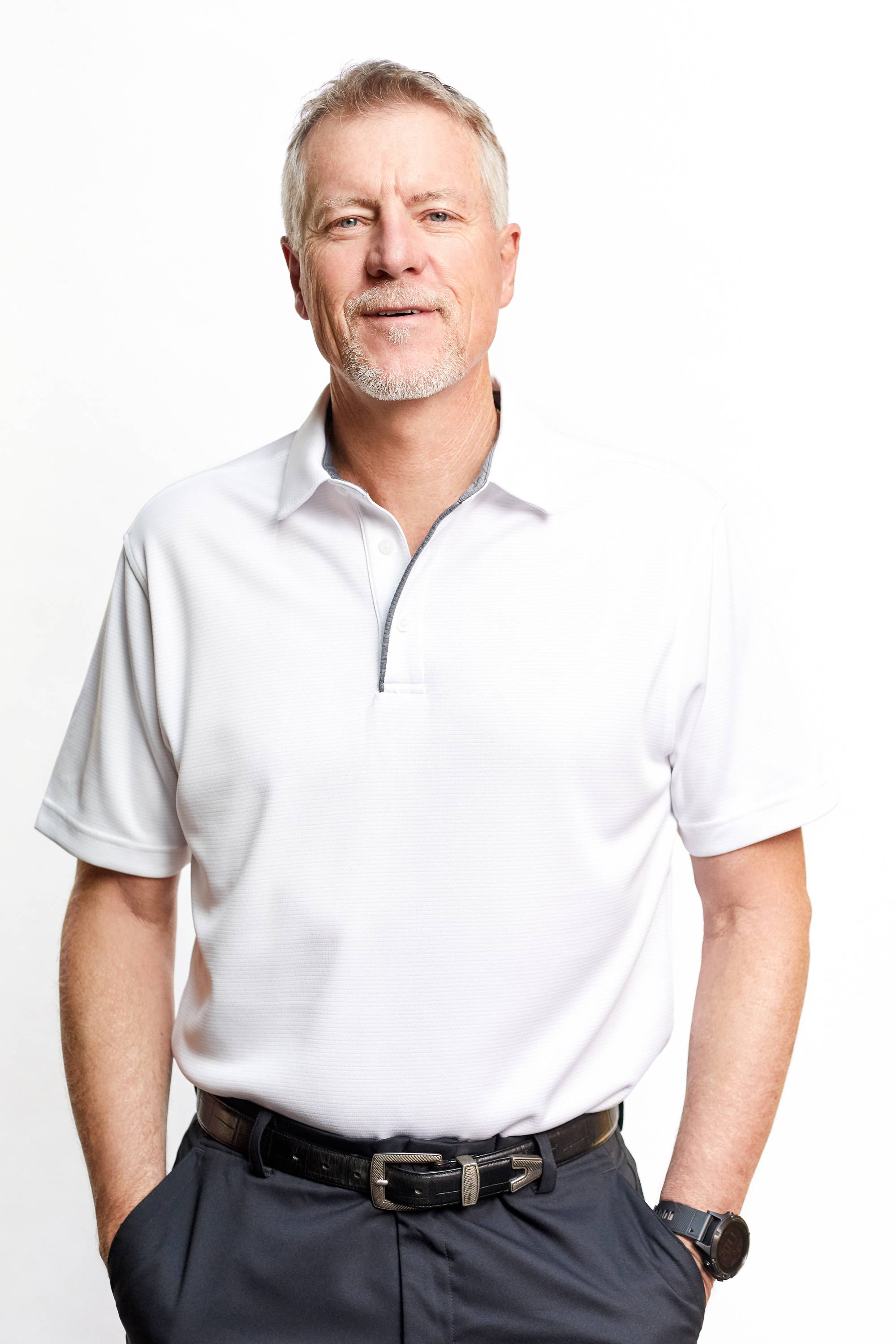 Billy Glisan - PC360 Founder
National Director of Training for 12 Rehabilitation Centers for Nation's Largest Spine Center.

Published Author: 1) Spine & Back Care Books & Articles, 2) Contributing Author Book: Back In Shape, 3) Consumer Guide Book: 50 Ways To Reduce Back Pain, 4) Articles on Back Strength in various magazines such as Shape and others.

Injury Prevention Consultant to fortune 500 companies such as General Motors, Shell, ExxonMobil, Texas Instruments, Target and others.

​Strength & Conditioning and Power Hitting Consultant for Division I, II and Junior College Programs.

​Trained Club, Collegiate, Olympic & Professional Athletes, including State, National, & World Champions. Sports include: Baseball, Softball, Golf, Tennis, Hockey, Volleyball, Lacrosse, Football, Track & Field and others for over 20 years.
Billy's Golf Background
Trained 2012 ReMax World Long Drive Champion

Absolutely LOVES playing golf & hitting driver

Longest drive (in competition) 328 yards (age 56 @ Regional REMAX World Long Drive Competition)

Longest drive ever 389 Yards (won Long Drive Competition in scramble with brother-in-laws - Best Day Ever)!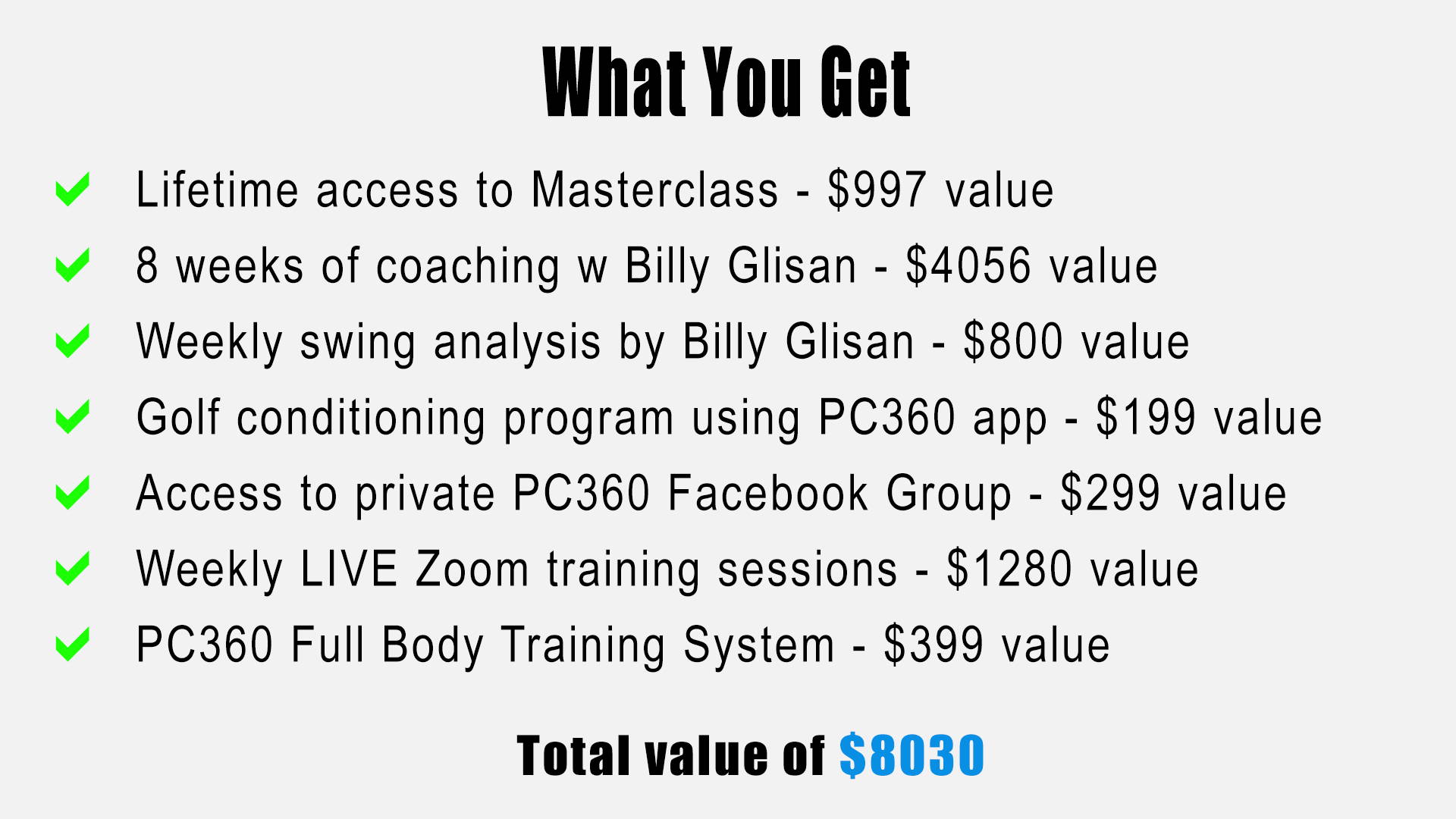 2 LIVE Q&A and Group Training Sessions per Week for 8 Weeks with Billy Glisan

​Weekly Video Analysis & Individualized Program Recommendations for Each Athlete for 8 Weeks (8 Analyses)

​Written 8-Week Training Program for Athletes to Perform 3-5x/Week for 8 Weeks (40+ sessions)

​Access to PC360 Private Facebook Power Hitting Group (Golf Swing Training Tips, Articles, Videos for Golfers)
Q&A TRAINING SESSIONS!
Question & Answer Sessions to:
LIVE Training via ZOOM

Train Precise Movements & Exercises in Golf Swing & Program.

Provide Clarification Regarding Swing Mechanics, Exercises or Other Related Issues.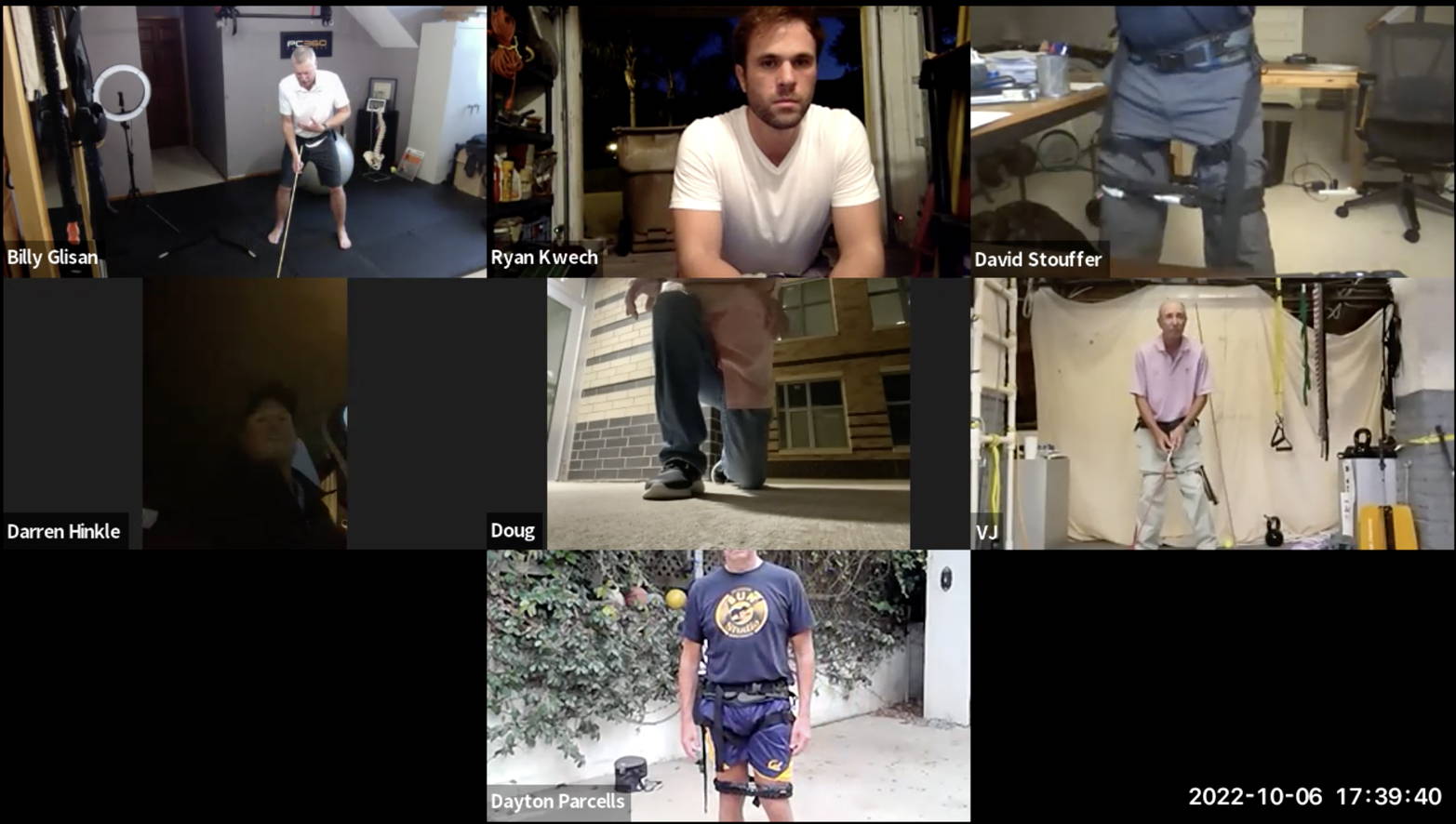 8-WEEK PROGRAM!
8-Week Program in PC360 Golf App:
swing stability drills

golf conditioing exercises

club-heed speed drills.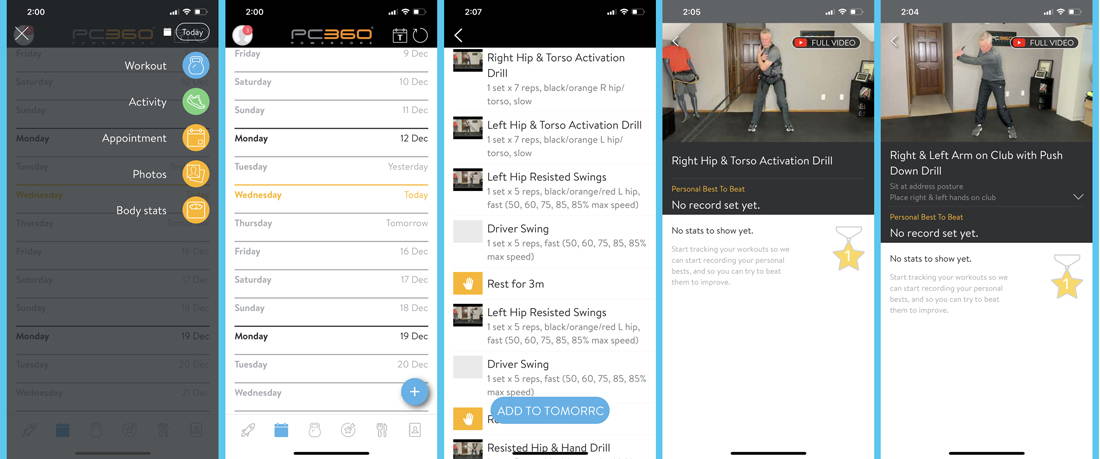 Private Facebook Golf Distance Group
SWING ANALYSIS!
Video Analysis of Swing Mechanics with Individualized Recommendations for Each Golfer.
We post video analysis feedback every weekday in our private facebook group.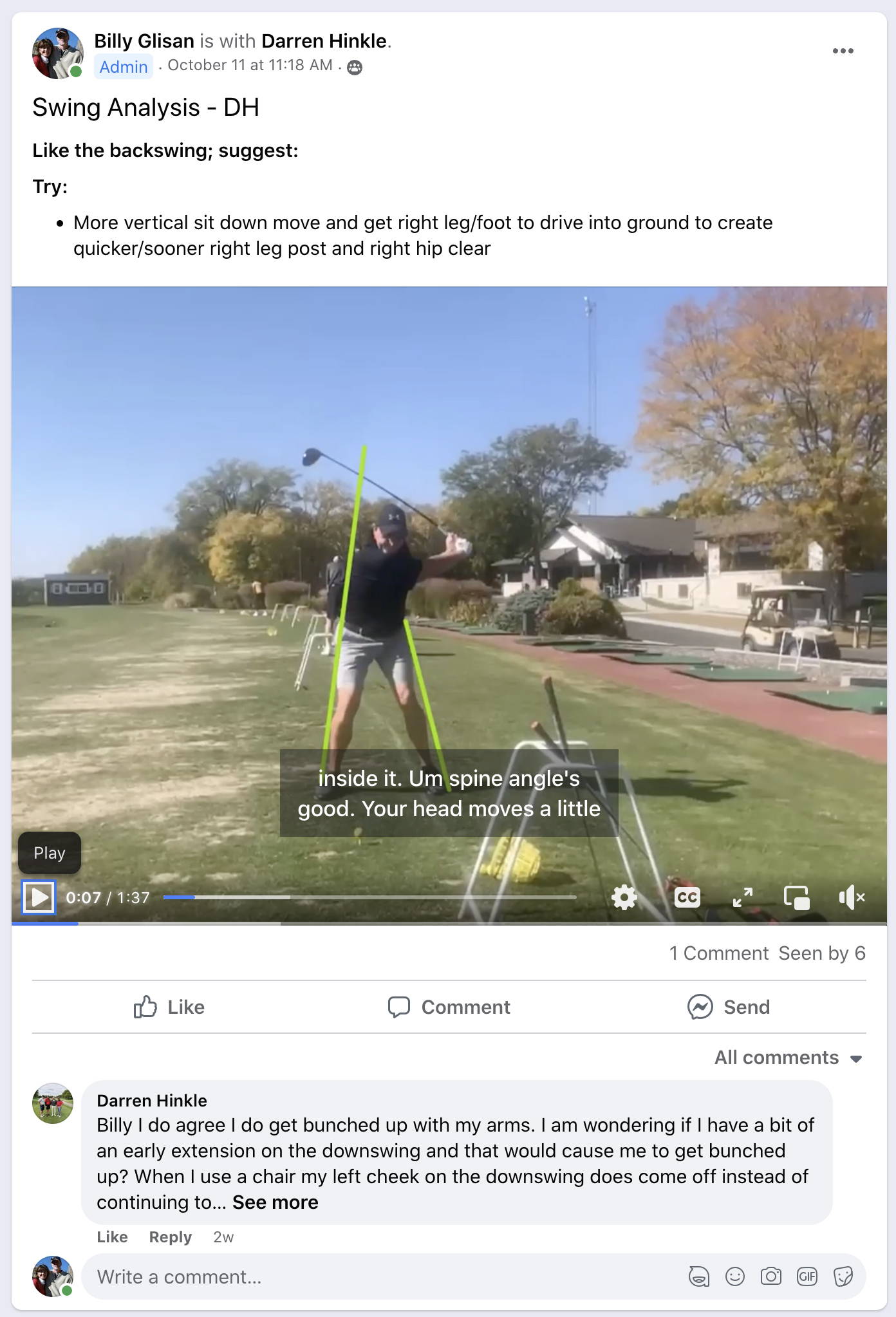 Have Questions? Don't hesitate to reach out and lets talk about how you can be involved
Call us @ 970-556-0435 or email @ billy@powercore360.com
OUR GOLF TRAINING PRODUCTS
Our Full Body Training System is included for free in this Masterclass.
Golfers learn fastest with FEEL and our products allow athletes to FEEL the correct swing movements as they move.
Our products were designed specifically to work every part of the body needed to produce power and health in the swing.
Trains proper swing mechanics and builds strength, power & speed at the same time.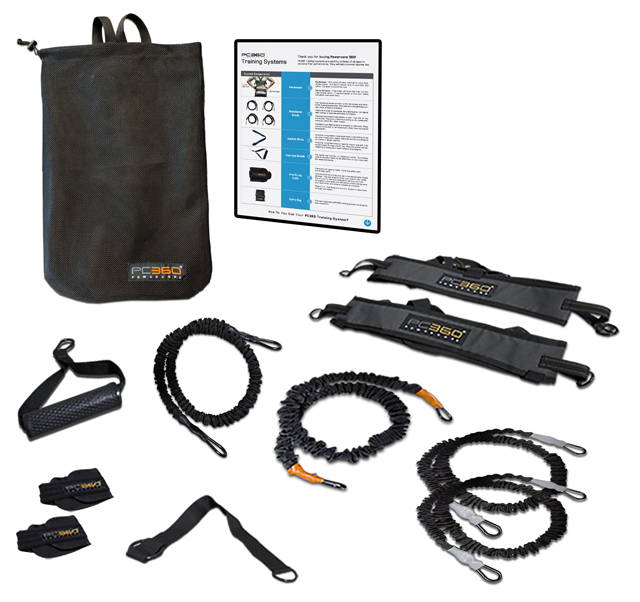 Powercore 360 Full Body Training System
Golfers learn so fast because they can FEEL the correct body & swing movements for power & distance.
This system trains:
- body rotation & resulting club head speed
- hip turn
- shoulder turn
- shoulder & rotator cuff strength
- core & spine strength
In our masterclass we will train you how to use this system to improve consistent body rotation, swing stability and increase club head speed.
This equipment is completely mobile and can be used at home, at the gym or anywhere to improve swing mechanics, power & club head speed for golf.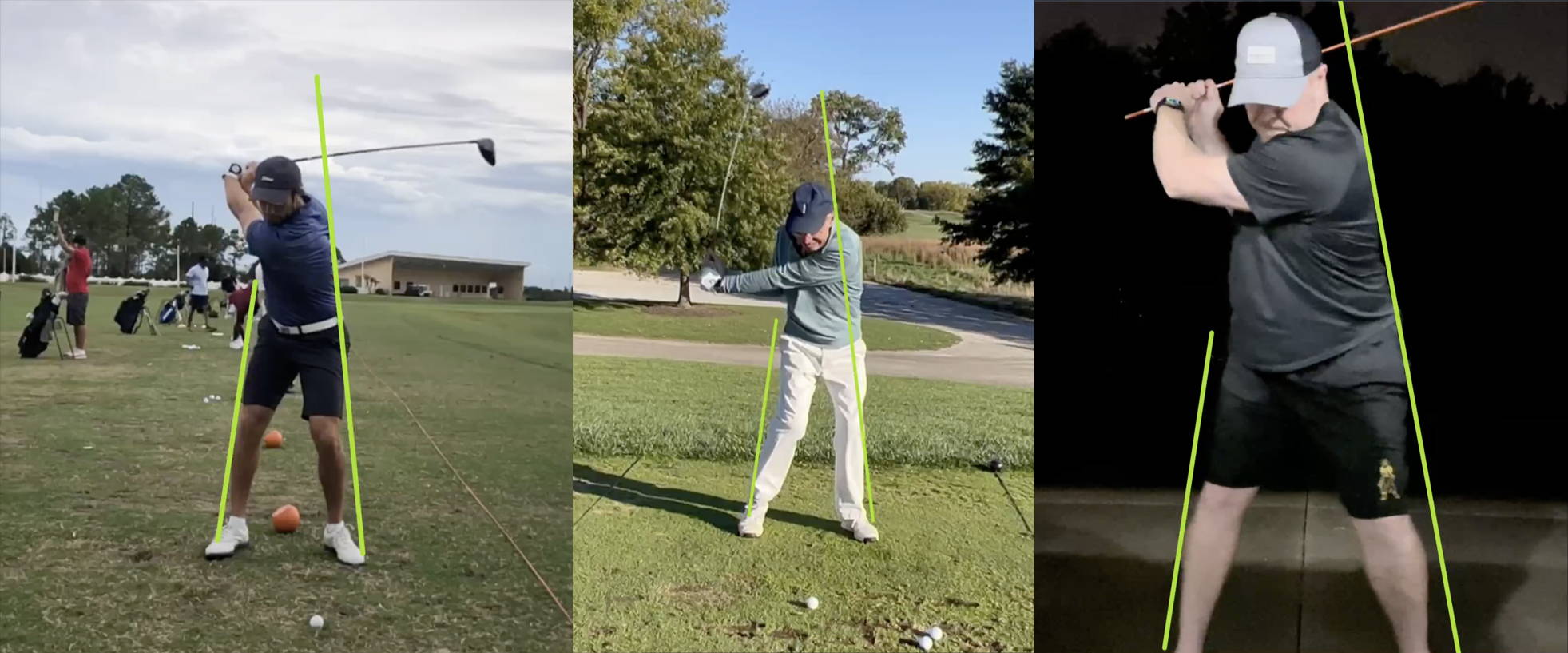 Welcome to this Masterclass!
Modern Day Golf Swing Distance Mechanics
PC360 Hip Harness & Hip Turn Training
PC360 Torso Harness & Torso Turn Training
Facebook Portal - To Send Questions to PC360 Coaches
Swing Analysis Portal - To Upload Swings for Analysis
Assessing Your Turn

Shoulder Turn

Spine Turn

Hip Turn
Improve Your Back Function & Health (Less Back Pain)

Hip, Spine & Shoulder - Stability & Mobility

Core Strength, Power & Speed

Sequencing Drills for the Golf Swing

How to Use the Ground

Connecting the Arms, Upper Body, Lower Body and Legs

How to Correctly Move & Turn the Hips, Spine & Shoulders

Building Increased Club-Head Speed

Swing the Club & Hit the Ball More Consistently
Deeper Dive into Golf Hip Turn & Golf Swing Movements
How to Train the Sit Down Move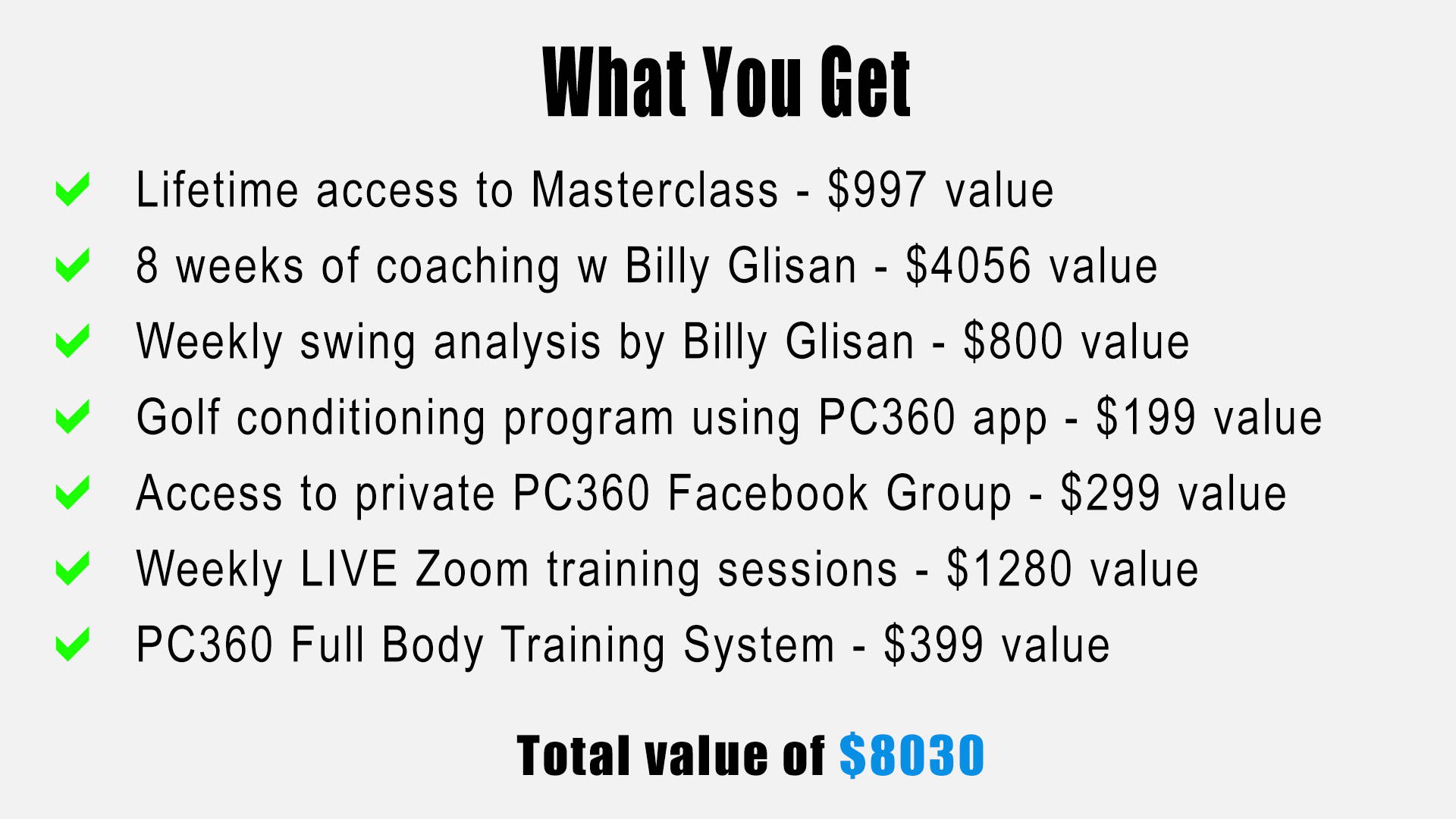 Only 4 Spots Left!!!! Register ASAP To Hold A Spot
Next Session Begins January 23, 2023
4-Week Introductory Masterclass
4 Weeks of Customized Coaching w Billy Glisan - $2023 Value
1 Weekly Swing Analysis by Billy Glisan - $400 Value​
Private PC360 Golf Facebook Group - $299 Value
2 Weekly LIVE Zoom Q&A Training Sessions - $640 Value
2-3 Weekly Power Hitting Exercise Instructional Tips
Total value of $3362
*Requirements
Golfer must:
Be Healthy - No Current Back, Spine or other Musculoskeletal & or Health Conditions
Not be a Beginning Golfer (for 20-Handicaps or Less)
Commit to doing the Program Exercises as Instructed 3-5x/week for 4-weeks
Use (own or purchase) PC360 Full Body Training System
Upload Golf Swings & Exercise Videos to PC360 Video Portal
Lifetime Access to this Golf Training Course - $997 value
8 Weeks of Customized Coaching w Billy Glisan - $4056 Value
1 Weekly Swing Analysis by Billy Glisan - $800 Value​
Golf-Specific Conditioning Program on Mobile APP - $199 Value
Private PC360 Golf Facebook Group - $299 Value
2 Weekly LIVE Zoom Q&A Training Sessions - $1280 Value
Powercore 360 Full Body Training System - $399 Value
2-3 Weekly Power Hitting Exercise Instructional Tips
Total value of $6384