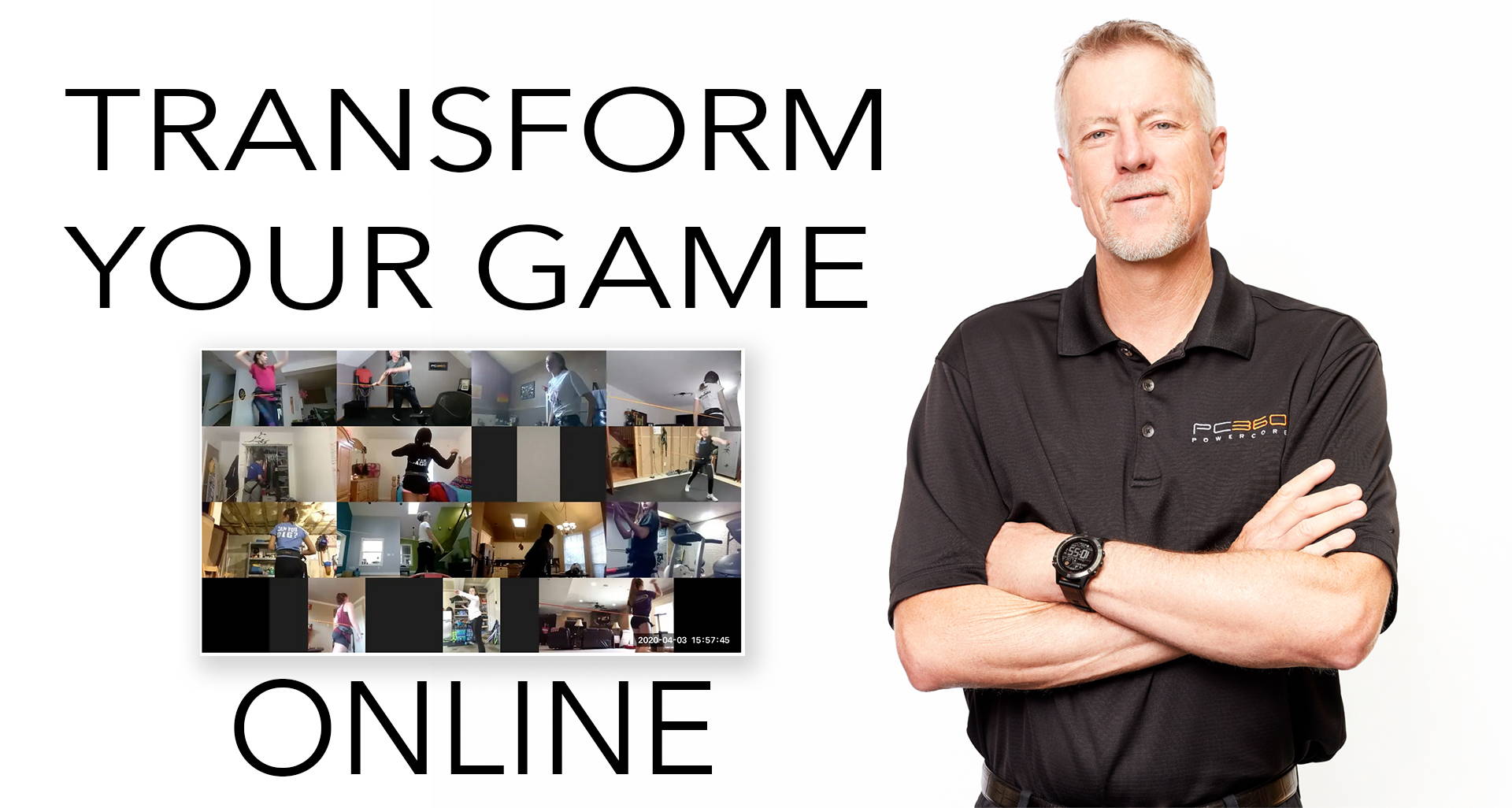 the #1

ONLINE

Volleyball Training
Program in the U.s.!
THANK YOU!
We want to give back during this difficult time. Whether you have attended a Powercore 360 (PC360) Volleyball Power Hitting Clinic, purchased our training products, or are new to our company, we want to offer affordable online training options to all volleyball athletes for the foreseeable future.
Just our way of thanking everyone who is part of our Powercore 360 community and we want to extend the offer to those who aren't.
ONLINE TRAINING OPTIONS
Try 2 Group Sessions FREE
Email Coach Nicole at - nicole@powercore360.com
or call 303-587-1183
Group
with PC360 Equipment 
Live online

training

Group 15 athletes maximum/session

20, 45-60 minute sessions per month $99 for entire month ($4.95/session)

Interactive (we provide live feedback & coaching for each athlete)

1 FREE Arm Swing Video Analysis per month

Suggested Equipment for sessions

this equipment will speed the athlete's learning and provides specific strength to hit harder & avoid injuries
Individual Training
$39.99 per session
Live online training

Individual athlete training

45-60 minute sessions

Individual athlete assessments for mobility, stability, strength & flexibility

Individual program development available

Recommended Equipment for sessions

this equipment will speed the athlete's learning and provides specific strength to hit harder & avoid injuries
TRAINING TOPICS
Arm Swing & Power Hitting Mechanics

Vertical Jump

Volleyball Specific Strength & Conditioning

Injury Prevention (shoulders, knees, ankles, back)

Mental Training

Nutrition for Performance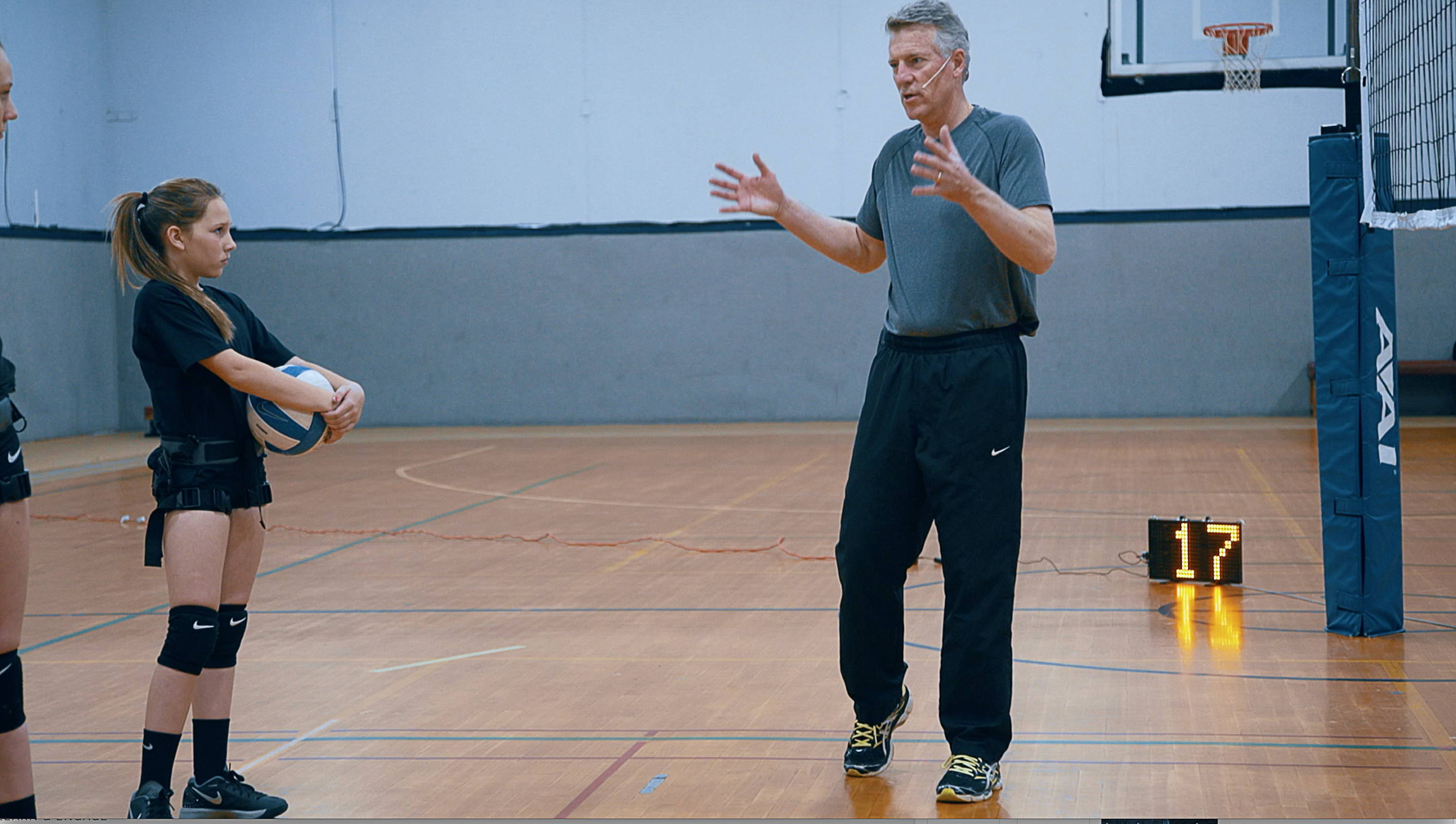 Since the stay at home order and all of the challenges of COVID-19, it has been very difficult to stay active and continue growing my skills as a young athlete. I started training with Powercore 360 over six weeks ago. The progression and strength that I have gotten through these few weeks of training are phenomenal. The coaches are top of the line from across the country, who have either experienced and gone through pro volleyball, or have trained the best of the best athletes. With small class sizes, athletes get the opportunity to get a lot more tips and corrections. I would highly recommend this to any athlete who wants to progress and push him or herself to the next level.
Athlete
My 12-year old in three short weeks has grown stronger and is hitting harder. Her improvements in such a short time have surpassed my expectations. She has big dreams and goals of playing at the next level and this will only help her to achieve those dreams and goals. The caliber of coaching not only from Billy himself but others involved with Powercore 360 including a Pro Volleyball player, Physical Therapist, Collegiate & U.S. Olympic Coach and others who are expertly knowledgeable about what it takes to play volleyball at a high level are outstanding!
She looks forward to each session and the feedback she gets on what she is doing well and what and how she can improve from one session to the next. I have no doubt that she will continue to grow and improve her volleyball skills by continuing with this program!  
Powercore 360 has been an amazing system in these past 6 weeks to help me improve my skills in Volleyball in every aspect, including improving my arm strength, hitting and swinging technique, and vertical jump. The coaches give intricate and constructive corrections as well as motivate players to continue working hard and putting in the work. The exercises given are guided to specifically focus on certain muscles that will make a player stronger and improve their performance. These exercises are safe and help prevent injury. Powercore 360 has truly been the most amazing program I could have ever imagined working with, as they have helped me improve my skills and game in so many aspects, as well as teaching me how to further my Volleyball career and experience.
Athlete
The Powercore 360 clinics are a standout from any camps or clinics our daughter has ever participated in. She is so fortunate to be part of a group of girls that have such top-notched level of coaching as Billy and his team provide. The preparation and coaching she has gotten this far from these clinics has propelled her from being a good athlete to a standout athlete. The results are phenomenal! I highly recommend this to anyone whose dedicated and committed to becoming a highly recruitable athlete that wants to reach high goals.
Parents
Powercore 360 has helped me with my self discipline, strength, and hitting technique. It has greatly improved my hitting ability and power. It has also taught me how to not hurt myself while playing and practicing volleyball.
Athlete
Thank you for providing training during our stay home time. My daughter has been very engaged and motivated, setting an alarm every day to get up and exercise all on her own. Your guidance, Physical Therapy & Injury Prevention information and hearing from a professional player has really motivated her to work towards her goals.
Parent
Choosing to sign up my daughter for Powercore 360 online training sessions was an excellent decision to help her develop proper hitting mechanics and strengthen muscles to support her development as a volleyball athlete. I am extremely impressed with the ability for the coaches to focus on each player despite the group environment and to actively work on correcting techniques "on the spot". The Powercore 360 team provided various exercises and discussions to motivate my daughter to apply the skills she has learned to her continued individual development. As a parent, all you need to provide is the training equipment, leave the rest to Powercore 360!
Parent
My Daughter started training with Billy and his Powercore team to enhance her hitting performance as an outside in volleyball. She trains at least 3 days a week via online platform where she gets lots of personal attention and motivation to keep her in top condition. In just a few weeks we noticed that she was isolating muscles that made her hitting stronger and more accurate. We love that she has meet new friends around the country who are just as passionate about playing volleyball as she is and working with amazing coaches too. Billy is always quick to answer questions and help.
Parent
"I appreciate Billy's expertise and his personable manner. I thought the remote training would be difficult, but he provided me with great feedback & was very supportive every session. I'm only 13, but through these trainings, I am thankful to have learned the basic mechanics early so that I can work to improve in the future."
Athlete
"As a parent of a club volleyball player whose season was cut short, I was thankful for Billy and the Powercore 360 team for its offerings during this time. We've had the Powercore system for a while (we also have a golfer in the house), and I love how it breaks down the upper and lower body mechanics. I truly believe that our experience with Powercore will allow my player to 'transform (her) game."
Parent
My daughter has been part of the online volleyball PowerCore360 training for the past 6 weeks and it has been amazing. The training has included conditioning, hitting mechanics, injury prevention, college prep, and jump training just to list a few. During this time my daughter's approach and hitting technique have improved. She is motivated to work hard and looks forward to the training. The coaches keep a close eye on the girls during the training and encourage feedback. Thanks so much for this opportunity.
Parent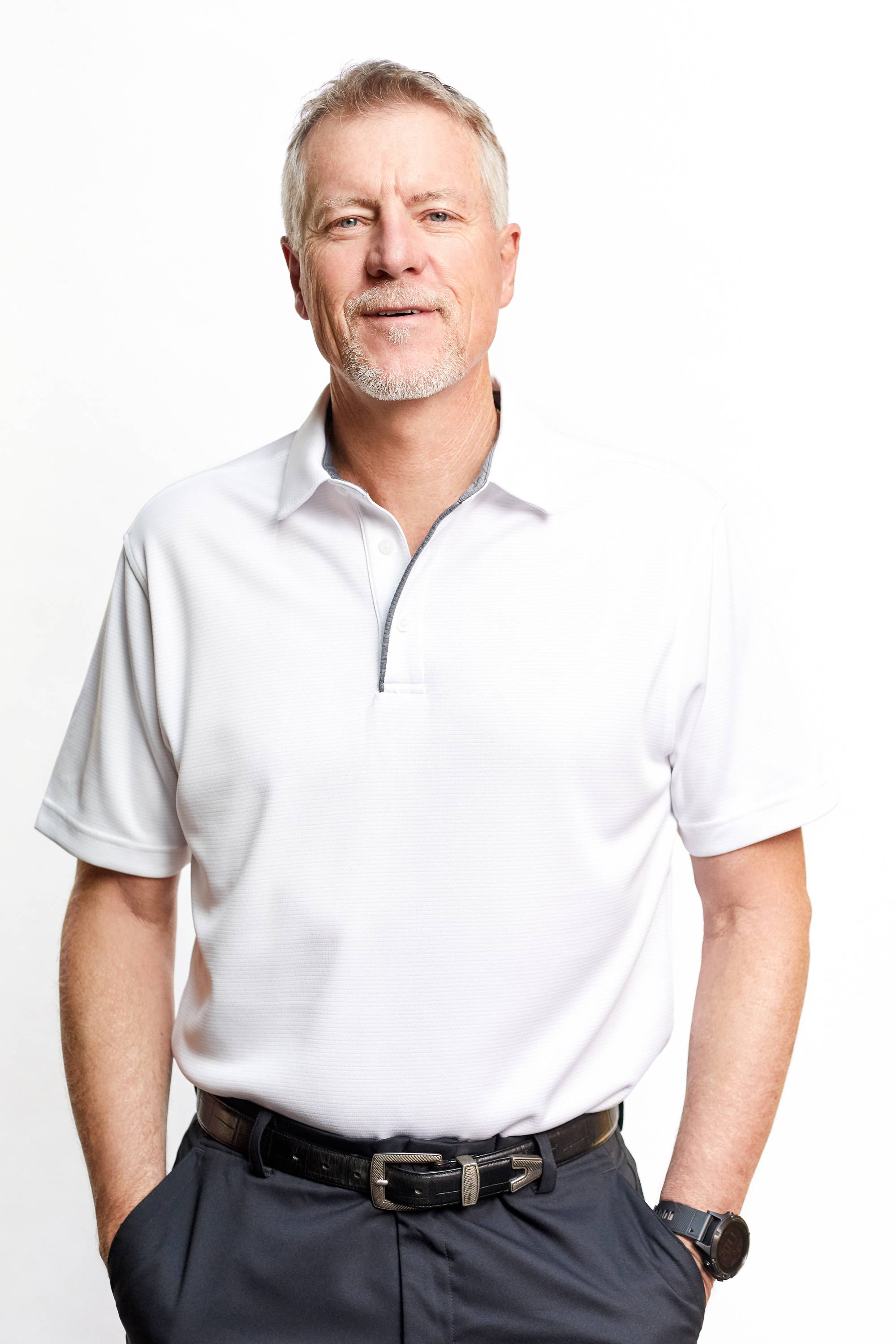 National Director of Training for 12 Rehabilitation Centers for Nation's Largest Spine Center

Published Author: 1) Spine & Back Care Books & Articles, 2) Contributing Author Book: Back In Shape, 3) Consumer Guide Book: 50 Ways To Reduce Back Pain, 4) Articles on Back Strength in various magazines such as Shape and others.

Injury Prevention Consultant to fortune 500 companies such as General Motors, Shell, ExxonMobil, Texas Instruments, Target and others.

Strength & Conditioning and Power Hitting Consultant for Division I, II and Junior College NCAA Volleyball Programs, Front Range Volleyball Club, Northern Lights, Amarillo Elite.

Trained Club, Collegiate, Olympic & Professional Athletes, including State, National, & World Champions. Sports include: Baseball, Softball, Golf, Tennis, Hockey, Volleyball, Lacrosse, Football, Track & Field and others for over 20 years.

Developed Arm, Bat, Club Head, Stick and Racquet Speed & Vertical Jump Programs for Baseball, Softball, Golf, Tennis, Hockey, Volleyball and others.

Has Trained Thousands of Explosive Athletes, from Youth to Professionals, including State, National & World Champions.
    See immediate improvements in skills and mechanics through our proven High-Level PC360 training
Re-adjust their mechanics to avoid hitting issues (shoulder, back) and common volleyball injuries (knees, ACL, ankles)
      Using our state of the art technology we will analyze their current skills and noticeably improve their areas of weakness to make them stronger, faster and more powerful, quickly
      By stepping up their game and giving more support to their teammates, they will play stronger and feel more confident in all aspects
ONLINE TRAINING OPTIONS
Try 2 Group Sessions FREE
Email Coach Nicole at - nicole@powercore360.com
or call 303-587-1183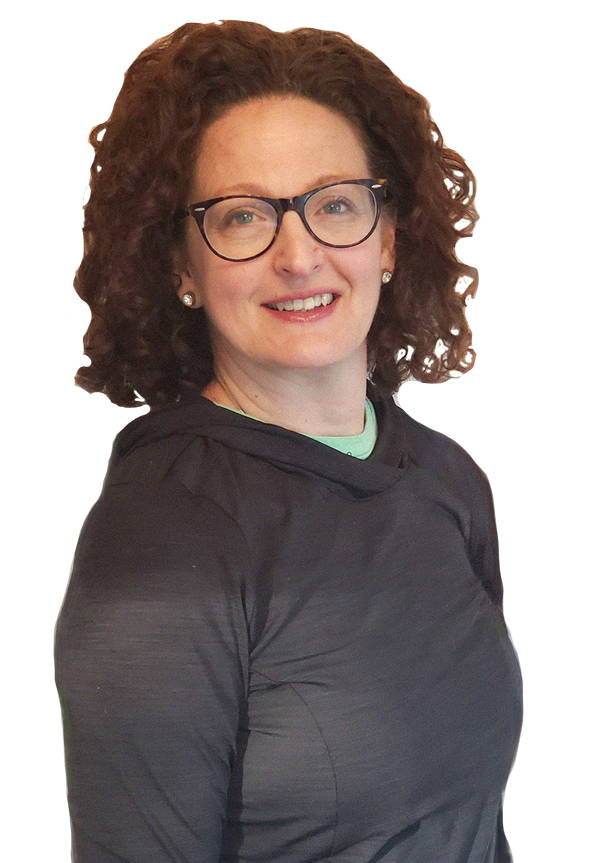 A graduate of the University of Iowa College of Medicine, with a Masters of Physical Therapy. She has been in practice for over 20 years with specializations, in Manual Osteopathic Medicine, Myofascial Release, Functional Mechanics of Movement, Certified Strength and Conditioning, Pilates Reformer and Apparatus Certification, and Pediatric Orthopedics.
She is the owner of Prime Athletics, a company whose focus is to train, educate and empower young female athletes from ages 8-18 years of age. She is the Director of Athlete Development and Injury Prevention at ClevPRIME Volleyball Club.
She has spent the last 4 years as the 11-1 National team head coach at AVC, qualifying her team in 2018 (the first year the 11's age group was invited to GJNC). Kelly Fieseler is recognized locally and nationally as a leader in developing techniques and coaching methods for the 13 and under age group.
Kelly has played an integral role in rehabbing many local players and getting them back on the court healthy and ready to play for their respective grade schools, high schools and colleges.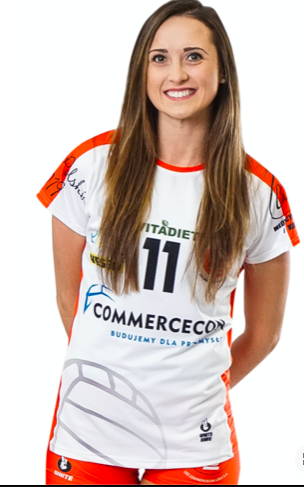 18 Open 3rd Place Finish

4 Year Setter for University of Colorado

ESPN Top 25 List for 2012 Class  

All American

All PAC 12

2 World Championships with Team USA Youth and Junior

4 Year Professional Player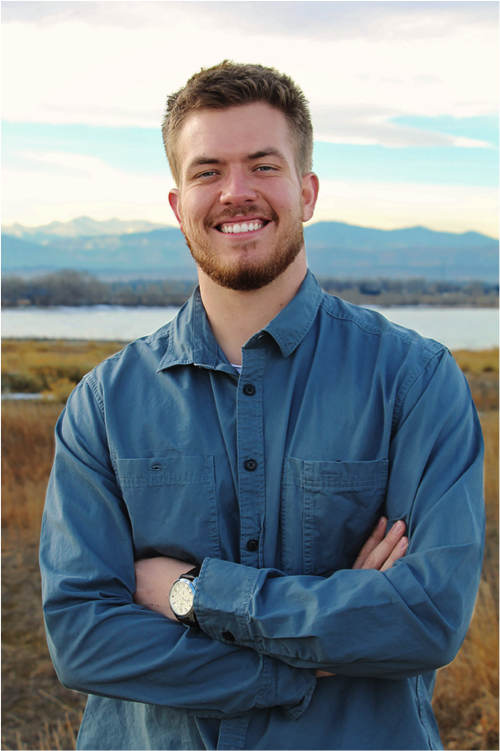 Bachelor's degree in Exercise Science from the University of Iowa

.

Currently pursuing master's degree in Biomechanics from the University of Northern Colorado

.

Certified Strength and Conditioning Specialist, FRC mobility specialist, StrongFirst Level 1 Kettlebell, and USA Weightlifting Level 1 Sports Performance Coach.

Coached strength and conditioning for Division I athletes including: Baseball, Softball, Basketball, Football, Volleyball, Soccer, Hockey, Swim & Dive, Track & Field, Gymnastics, Dance, and Cheer.

Competed with the University of Iowa at UCA College Cheerleading Nationals.

Developed mobility, body control, and jump programs for elite dancers and cheerleaders

.

Human performance coach who has helped athletes of all ages achieve their individual and team goals through holistic, pain free, effective, movement based training

.